UK Tourism Online
Benefits of Direct Bookings
After a turbulent and challenging time in the hospitality and tourism industry, now, more than ever, gaining increasing numbers of direct bookings is vitally important. There are many ways that accommodation providers can add to, or change their offering, to ensure that more guests choose to book with them, rather than using an Online Travel Agency (OTA) which decreases profits for owners.
There are often minor adjustments and sometimes more fundamental changes that can help. However, all of these will go towards making sure that the number of direct bookings increases, guests have a better overall experience and commissions decrease. It is vital now that as an accommodation business, owners and managers can build on and hone online marketing skills. Here at The Hub, we hope to dispel some of the potential fears around developing and trying out new ideas, by providing simple, easy-to-follow and FREE guides. Start your journey through The Hub today!
Webinar
Promoting The Benefits of Booking Direct
Drive More Direct Bookings
Reservation management software to manage bookings and take payment.
Ways To Attract Direct Booking Guests
Marketing yourself in the right way to generate more direct bookings.
How To Engage So Guests Book Direct Every Time
Automate Where You Can
The more you automate, the less time you spend working!
OTA's and Accommodation marketing websites are something that nearly all accommodation providers will deal with at some point so it is important to ensure that you are getting the best deal and also are focusing on continuity of your brand for guests at the same time.
---
Booking Platform
Having the right booking engine is crucial. You need to save money as well as generate new bookings. Freetobook is an example of an all-in-one online reservation solution, you can connect this type of service to all your usual channels whilst at the same time ensuring that you can also provide an online booking system on your website for direct booking guests.
Web Design
Web design is at the heart of the business. A good web design gives instant credibility as well as the ease of generating sales. A fully responsive website that looks great on desktops, mobiles and tablets is an absolute must. It is important to keep your website up to date and a regular refresh of information is always helpful, with both SEO but also for your guest retention.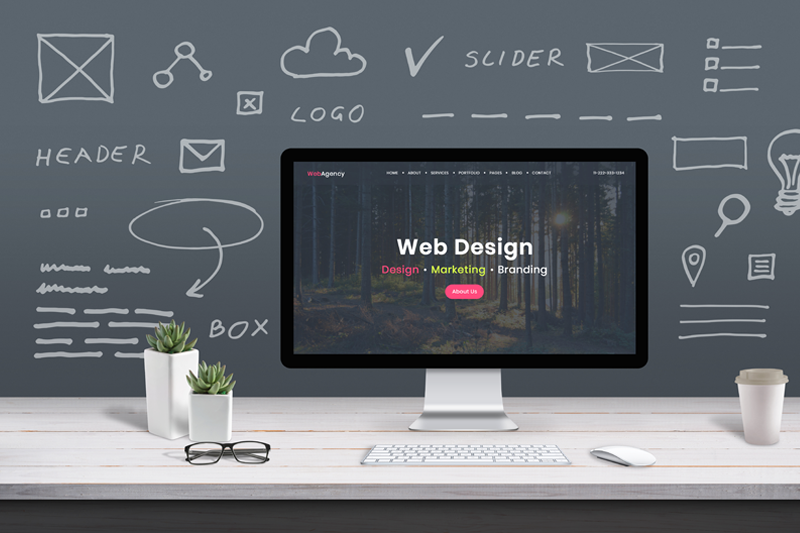 Marketing
The way you market yourself and how you appear online can have a big impact on how successful your business can be. With the right content & strategy, your establishment could gain those extra direct bookings that you never had before in turn enabling you to take back more control over your bookings and your business.